Counter Current Mixer Gearboxes
The gearbox works on the principle of counter current mixing due to a rotating star rotor along with a rotating side scraper, which mix the raw materials to produce concrete with high homogeneity and quality within minutes!
These mixer gearboxes are of different types counter current mixer gearbox and counterflow mixer gearbox. The gearbox is specially designed for heavy duty mixing applications and comprises of hardened ground gearings & heavy duty bearings.
Planetary action of star rotors produces highly homogeneous concrete within minutes
Suitable for all grades of concrete
Easy assembly on the mixer pan
Low noise & highly efficient gearing
Heavy duty bearings & triple oil seals
Durable and robust construction with easy maintenance
Accessories: Fluid Coupling, Motor Mounting Flanges, Rotating Paddles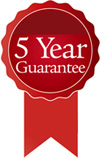 Click here to download Planetary Counterflow Mixer Gearbox.